Acid base titration - end point indicators preparation
Different indicators require different methods of preparation. In the following table we have collected some basic information about indicators and their solutions. See more complete list of pH indicators at www.ph-meter.info (note that this list doesn't contain information about solution preparation).
pH indicators used for end point detection
indicator name
pH
color
pH
color
prepared as
Methyl violet
0.1
yellow
2.7
violet
0.05% water
Cresol red
0.2
red
1.8
yellow
0.1% water
Thymol blue
1.2
red
2.8
yellow
0.05% water
2,4-Dinitro phenol
2.8
colourless
4.7
yellow
0.1% ethanol
Congo red
3.0
blue
5.2
yellow/orange
0.1% water
Methyl orange
3.1
red
4.4
yellow/orange
0.1% water
Bromocresol green
3.8
yellow
5.4
blue
0.1% water
Methyl red
4.4
red
6.2
yellow/orange
0.1% ethanol
Chlorophenol red
4.8
yellow
6.4
purple
0.1g in 24 mL of 0.01 M NaOH, dilute to 250 mL
Litmus
5.0
red
8.0
blue
0.5% water
Bromocresol purple
5.2
yellow
6.8
purple
0.05% water
Bromothymol blue
6.0
yellow
7.6
blue
0.05% water
Phenol red
6.4
yellow
8.2
red/violet
0.05% water
Neutral red
6.8
red
8.0
orange
0.01% in 50% v/v ethanol
Creosol red
7.0
orange
8.8
purple
0.1% water
Thymol blue
8.0
yellow
9.6
blue
0.05% water
Phenolphthalein
8.2
colourless
9.8
red/violet
0.5% ethanol
Thymolphthalein
9.3
colourless
10.5
blue
0.2% ethanol
Alizarin yellow GG
10.0
bright yellow
12.1
brown/yellow
0.1% ethanol
Please note, that different sources list different methods for indicator preparation. For example for 2,4-dinitro phenol some sources propose to prepare 0.1% ethanol solution, while other suggest using just a saturated water solution.
Colors of some of the indicators listed in the table above: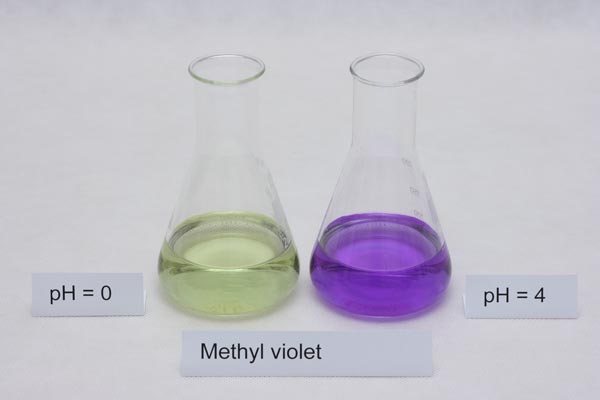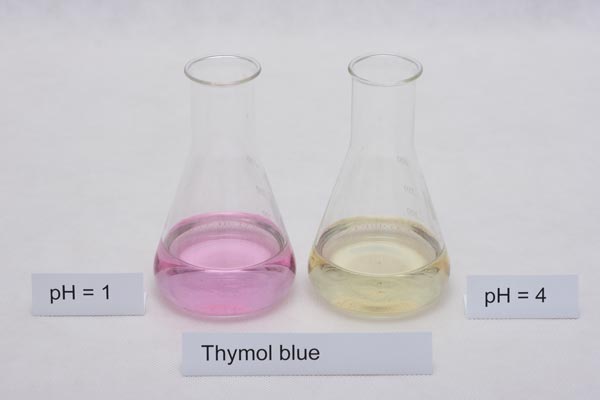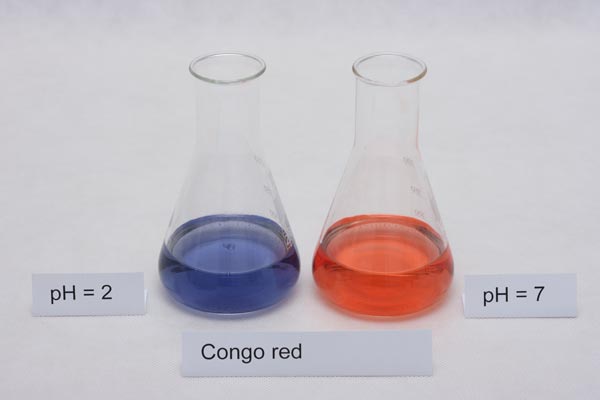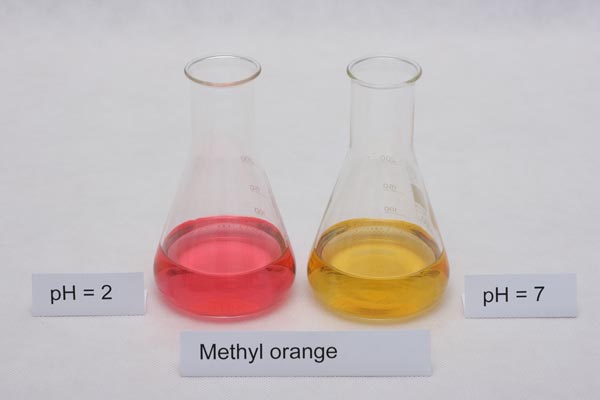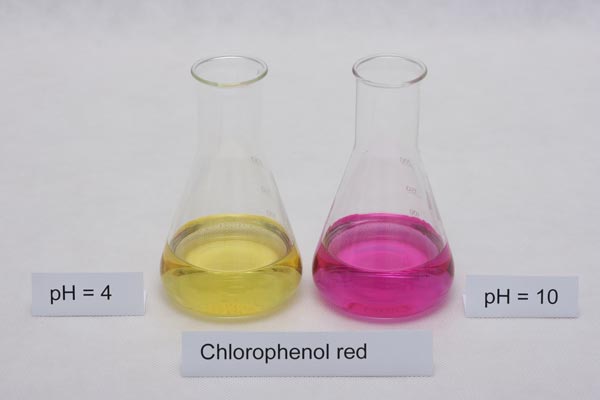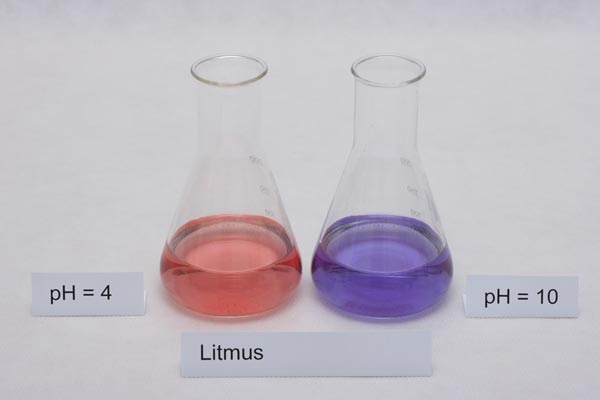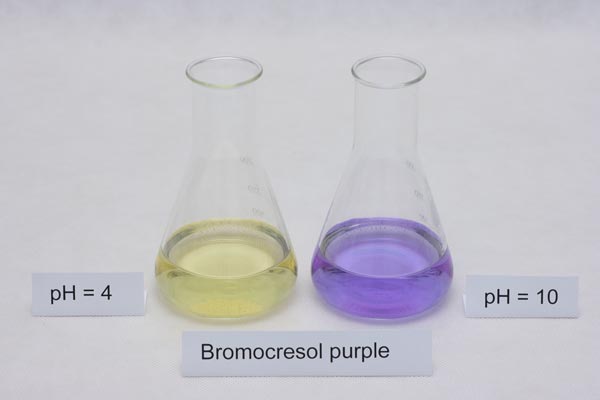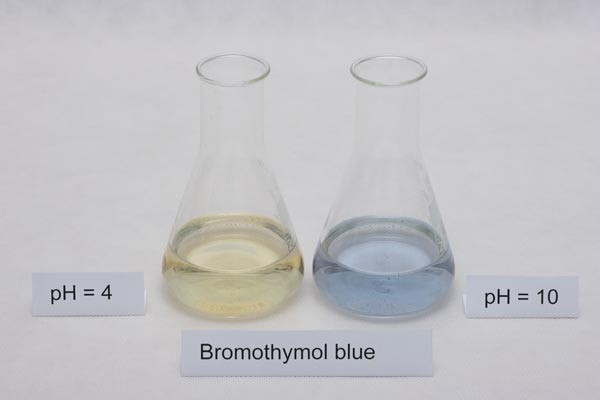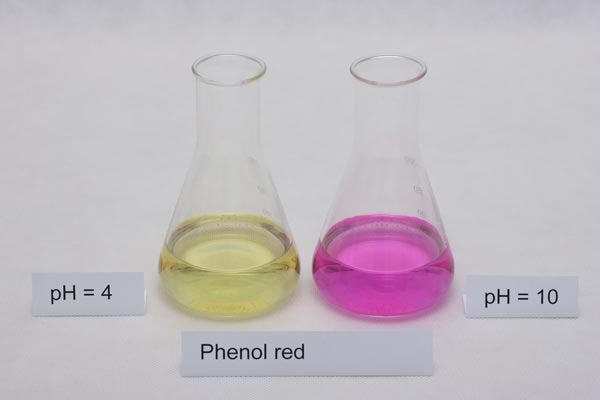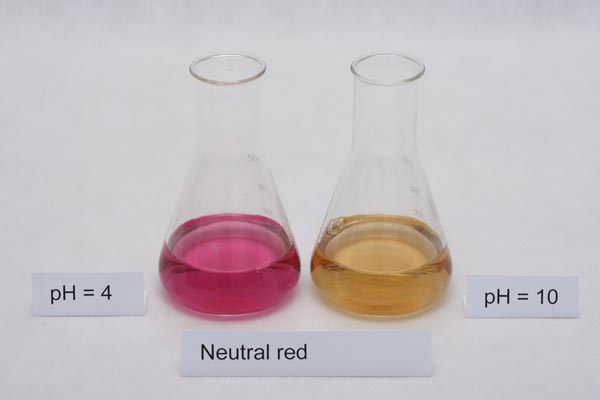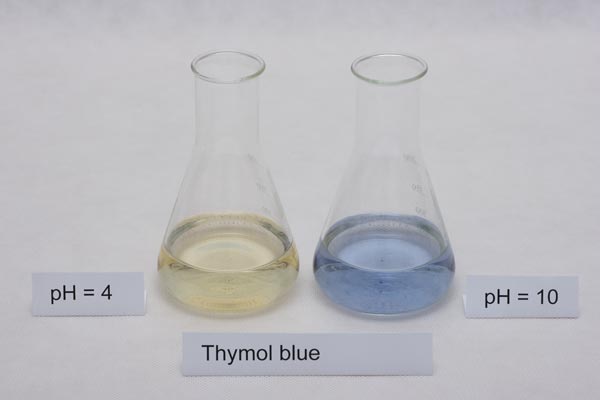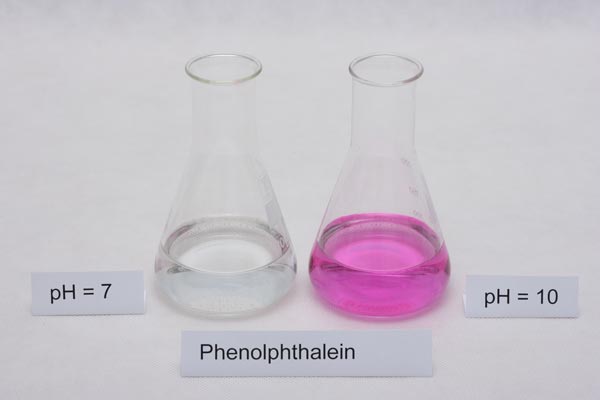 Colors on the pictures can slightly differ from reality, as hues displayed depend on the monitor calibration. pH values listed on the pictures refer to the actual pH of the solution as prepared, not the pH at which indicator changes color. In lab reality colors will be less saturated, as to be sure colors are well visible we used an excess of indicators.
See also detailed discussion on the pH indicators equilibria and color changes.